What is ForWarn?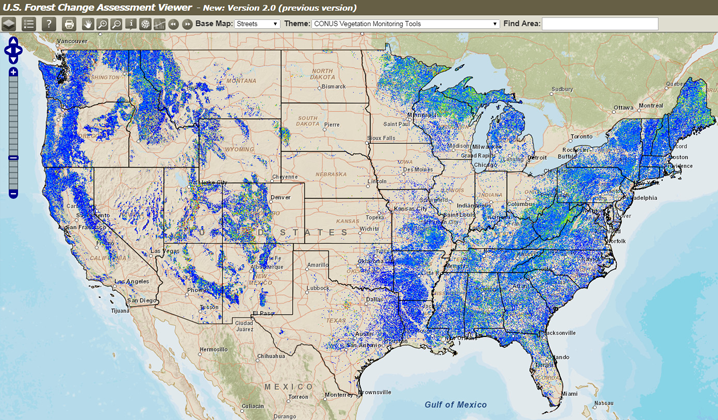 ForWarn is a satellite-based forest disturbance monitoring system for the conterminous United States. It delivers new forest change products every eight days and provides tools for attributing abnormalities to insects, disease, wildfire, storms, human development or unusual weather. Archived data provide disturbance tracking across all lands since 2000. Interactive maps are accessible via the Forest Change Assessment Viewer. Read more about ForWarn here.
Recent News
The ForWarn team received a Chief's Honor Award from U.S. Forest Service Chief Tom Tidwell at a ceremony held on March 17 in Washington, D.C. William Hargrove, Eastern...
USDA Forest Service Chief Tom Tidwell has announced the winners of the 2013 Chief's Honor Awards. The ForWarn team, including scientists and staff from the...