Home
Deforestation for strip mining is common practice in the coal regions of eastern Kentucky, Virginia and West Virginia. The image below shows areas where forests have been removed for mining over the last decade (left). Using a one-year baseline,...
What is ForWarn?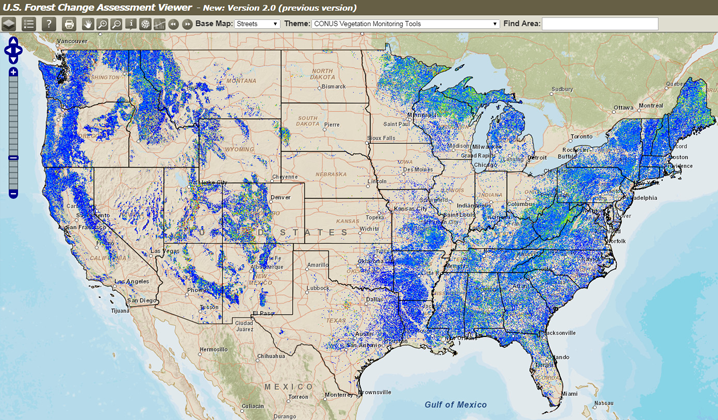 ForWarn is a satellite-based forest disturbance monitoring system for the conterminous United States. It delivers new forest change products every eight days and provides tools for attributing abnormalities to insects, disease, wildfire, storms, human development or unusual weather. Archived data provide disturbance tracking across all lands since 2000. Interactive maps are accessible via the Forest Change Assessment Viewer. Read more about ForWarn here.
Recent News
A Forest Service General Technical Report highlighting detections made by the ForWarn system is available online. See here...
The ForWarn development team was awarded the NASA Group Achievement Award in recognition for creating the first near real-time forest threat early warning system...