Home
ForWarn's MODIS satellite-based products go back to 2000, and this allows us to observe the effects of wildfire and recovery since early in the decade. In exceptional cases, areas can reburn and this provides us with long-term monitoring insights...
What is ForWarn?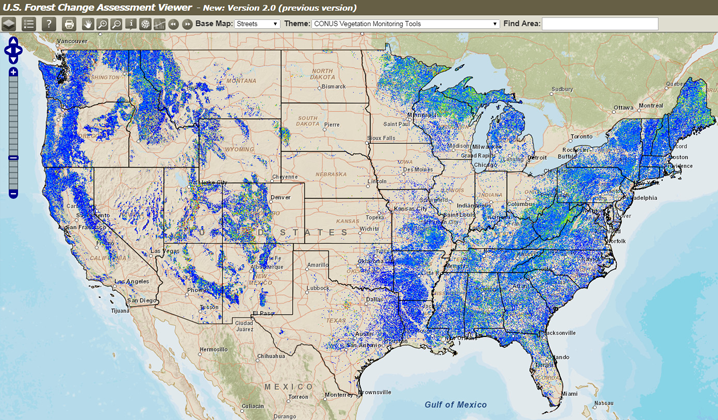 ForWarn is a satellite-based forest disturbance monitoring system for the conterminous United States. It delivers new forest change products every eight days and provides tools for attributing abnormalities to insects, disease, wildfire, storms, human development or unusual weather. Archived data provide disturbance tracking across all lands since 2000. Interactive maps are accessible via the Forest Change Assessment Viewer. Read more about ForWarn here.
Recent News
Click here to read an article in Compass Magazine...
Click below to download an informative article, featuring ForWarn and written by EFETAC's Stephanie Worley Firley for the National Woodlands magazine.